Product
name
Electronic Hearing Protection with AUX Input
Function
Level-dependent, Situational Awareness, Electronic Pick-up
Scenarios
Shooting, Hunting, Industrial, Safety, Tools, Outdoor
PRODUCT DESCRIPTION
---
FEATURES:
· 1.Noise reduction rating NRR 22
· 2.Suppresses harmful noise above 82 dB
· 3.With 3-levels adjustable sound effect gain function to enhance hearing.
· 4.Super fast attack time less than 1ms to avoid any noise impact.
· 5.Two modes of release: Comfortable release prevents reverberation and combat
release maintains alertness and dialogue.
· 6. EMI/RFI shielding, increased RF immunity for EMI environment
· 7.Dynamic voice tracking, improve speech intelligibility
· 8.Anti-false triggering, hold the power button for 3 seconds to power on/off
· 9.3mm thick high-impact resistant polycarbonate shell, light and durable.
· 10.Runs on 2×1.5V AAA batteries, approx. 300 hours of operation
· 11.4hours auto shut-off mechanism, low battery prompt.
· 12.QD(Quick Detachable) battery compartment cover with anti-loss ring,Convenient
and fast battery replacement.
· 13.Low profile cup design
· 14.Comes with 3.5mm AUX audio input cable for media devices
· 15.Comfortable and fit PVC ear cushions is soundproof and sweatproof, can be worn
for a long time.
· 16.Foldable for storage and protection
· 17.IPX5 water resistant
· 18.Comply with CE/RoSH/ANSI S3.19-1974/EN352-1:2002/EN352-4:2001/A1:2005/
EN352-5:2002/A1:2005/EN352-6:2002/FCC standards and personal hearing protection equipment certification.
---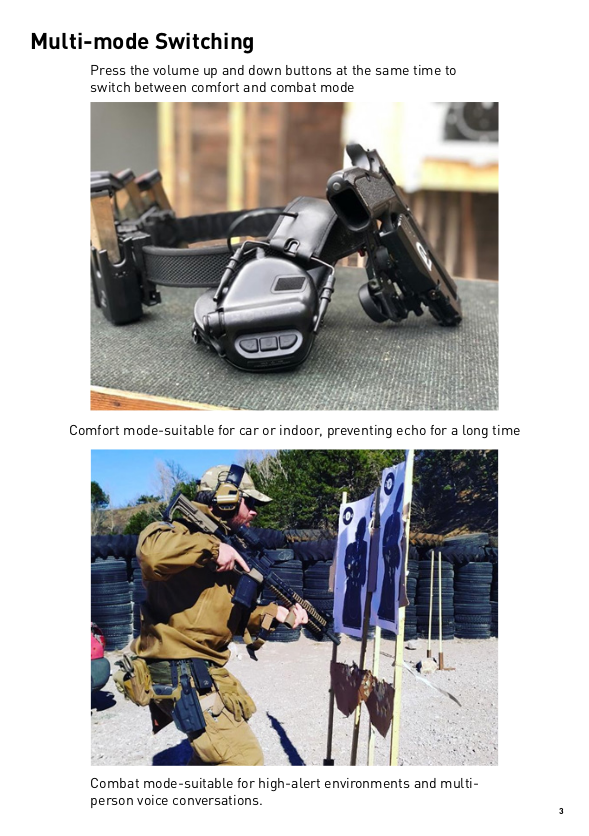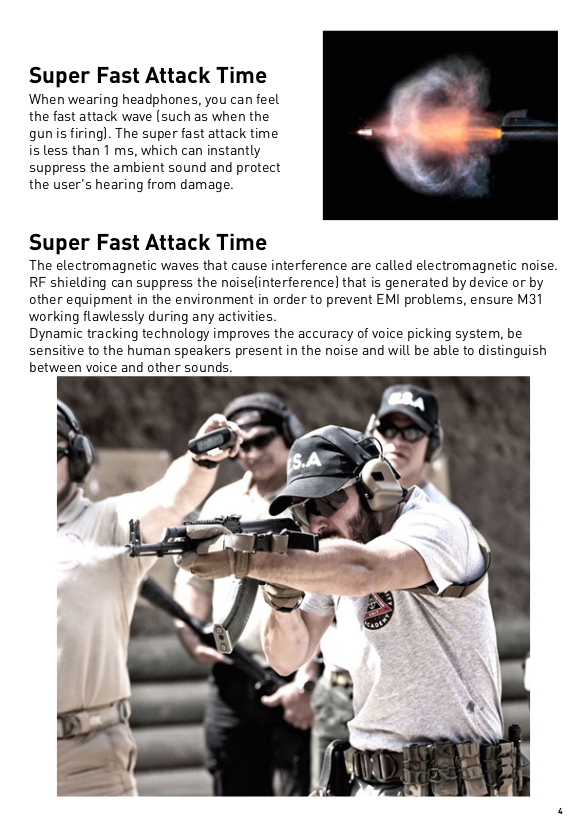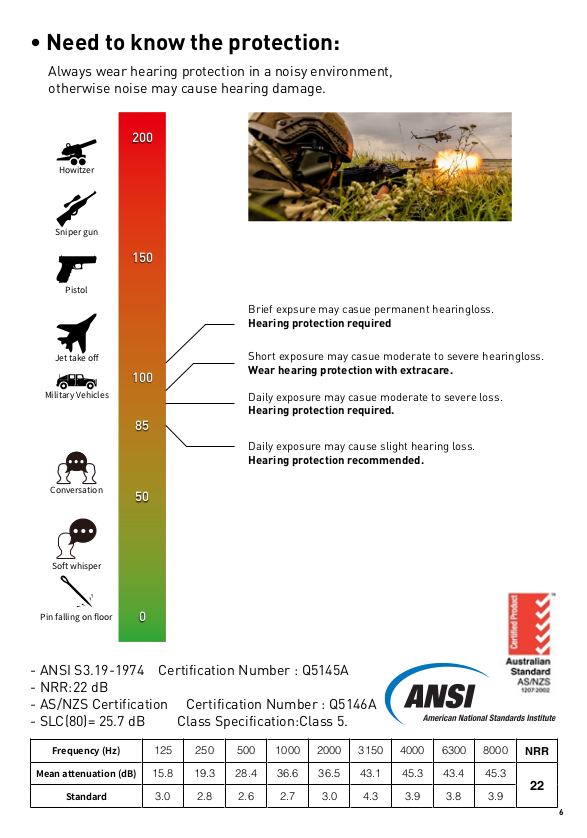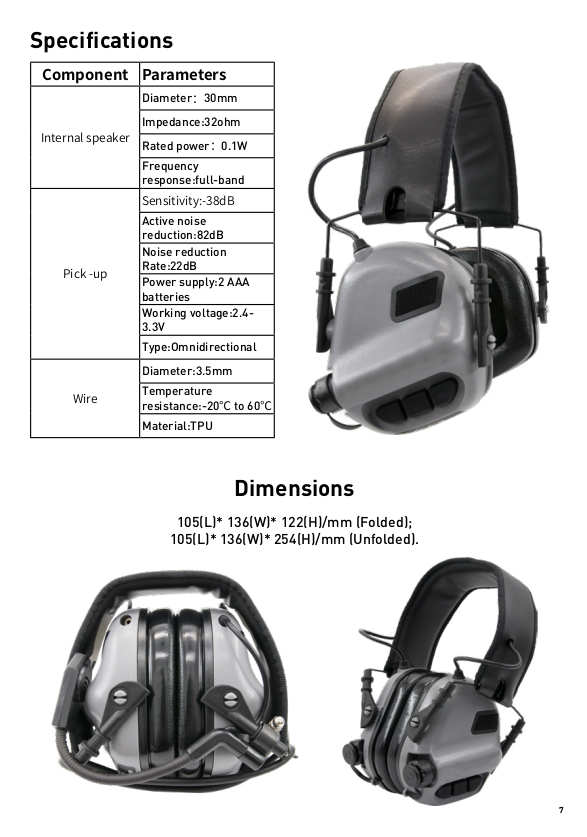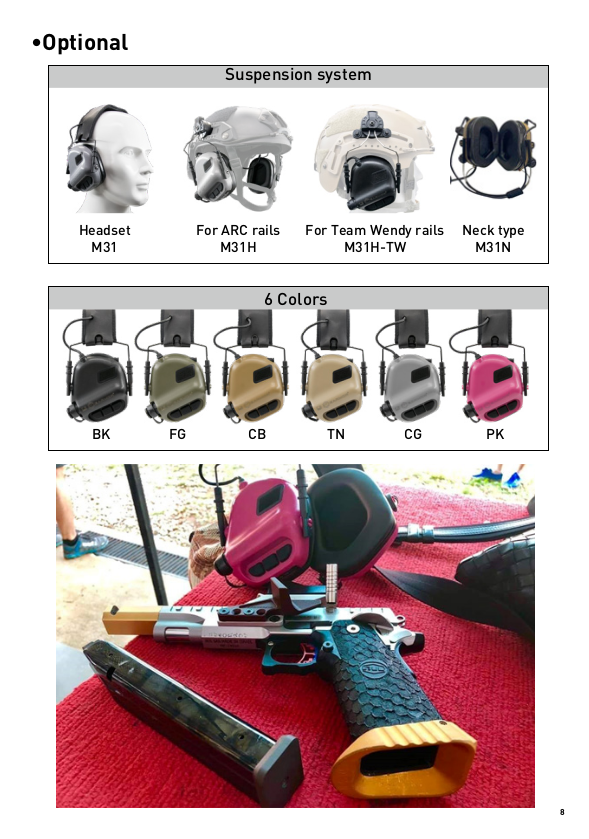 QUOTATION
Click here to request a quote for this product.
Contact us